Looking to design a kid and family home? Interior designer Courtney Thomas shares her top 5 hints for creating a space that kids and parents will love. 
1. Use kids' artwork as decor
Nothing screams kid-friendly than using kids' work as decor, and there are ways you could do this and still create a coherent, eye-pleasing space.
Courtney: "I love displaying kid's artwork or recent creative projects from school, and nothing tickles them more than seeing them displayed. It doesn't have to be a large gallery wall of their latest water-color pieces. It can be a rotating display area: a cork board, a single shelf on a bookcase, a changeable art frame, or clothespins on a piece of twine that hands art over a desk in their room."
2. Storage is Key
Incorporating storage is key to maximizing space in your family home, and there are a couple of different ways you could do this.
Courtney: "I like bookcases (built-in or free-standing) that display their favorite items, and lots of smart storage like play tables with cubbies and toy bins, chests with different depth drawers for different clothing items, or adjustable height clothing rods to accommodate growing clothing sizes."

3. Create spaces for your kids to cuddle up and read
When designing a kid-friendly space, it's important to create comfortable, inviting spaces that encourage activities like reading.
Courtney: "I love incorporating reading nooks in kids' rooms: a window seat with lots of pillows, an over-sized reading chair, a bean-bag, or a loveseat if you have the space. I love getting lost in books with my own kids and encouraging kids to get lost in them on their own. Great for post-summer structure as well!"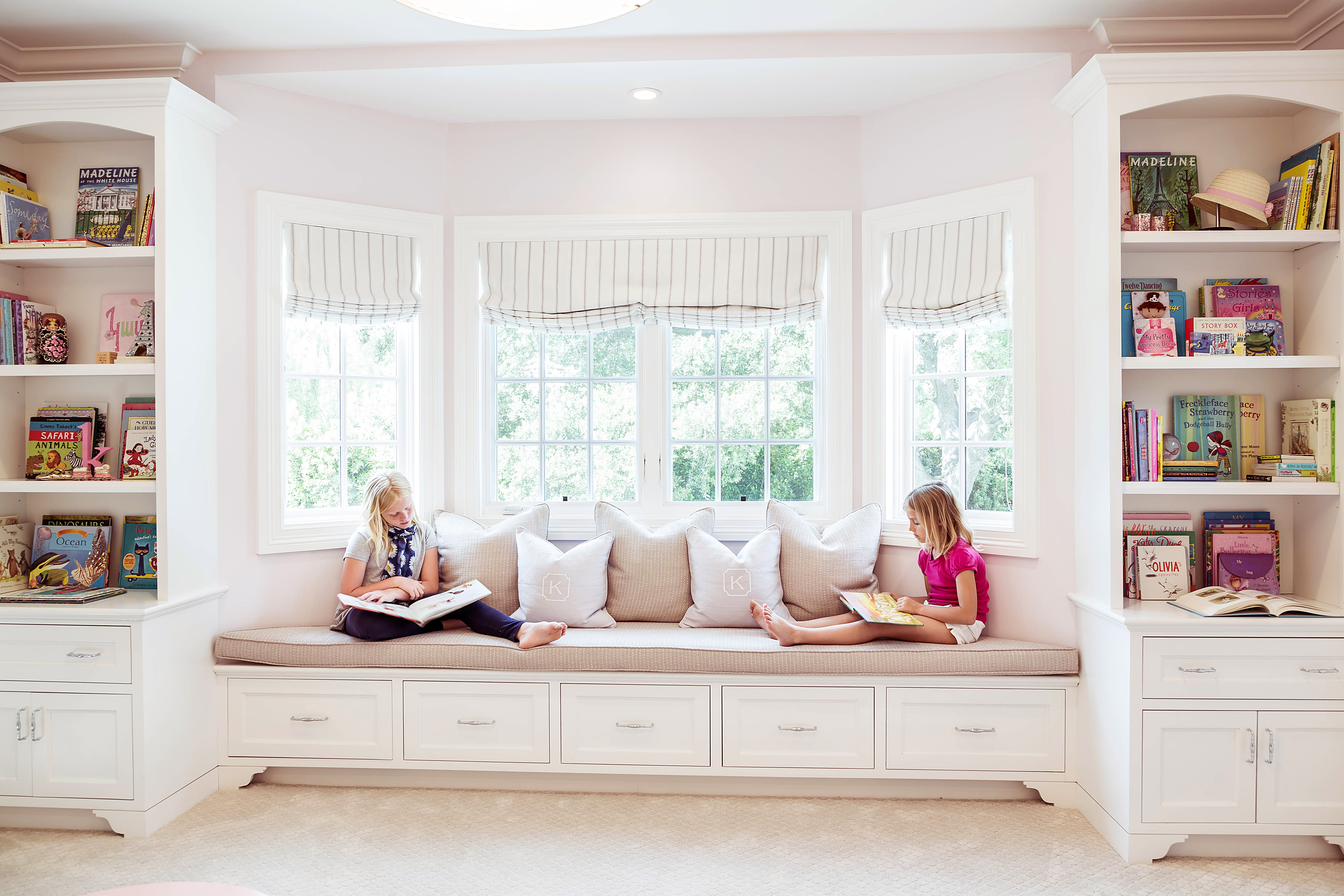 4. Keep in Mind Form and Function for your Family Home
It is important to consider details, from furnishings to materials, when creating a family home that is kid-friendly yet functional and productive.
Courtney: "For the senses, consider and use color, pattern, and texture. I will introduce texture with plush throw blankets, a down, or trillium fill pillow, and add color or pattern with pillow fabrics or window-seat cushions. For function, I gravitate towards machine-washable coverlets for bedding. I feel like we are always cleaning bedding. I often pick neutral colors for sheets and main bedding to avoid fading and to bleach if needed."
5. Ask the Parents and Kids
When designing a kid and family-friendly space, there are a few main starting points that you want to consider.
Courtney: "I start with 'who and how'. Who uses this space most? How old are they and how do they use the space? For family rooms and kitchens, which are often mixed-use spaces in a family home, we get a lot of input from parents before setting design direction. For playrooms or kids' bedrooms, I like to interview the kids. Kids are dreamers and they aren't afraid to share. I use that vision for overall room design or seasonal refreshes, and then I make sure to add the functional elements like layout, storage, and stain-resistant fabrics that give parents peace of mind.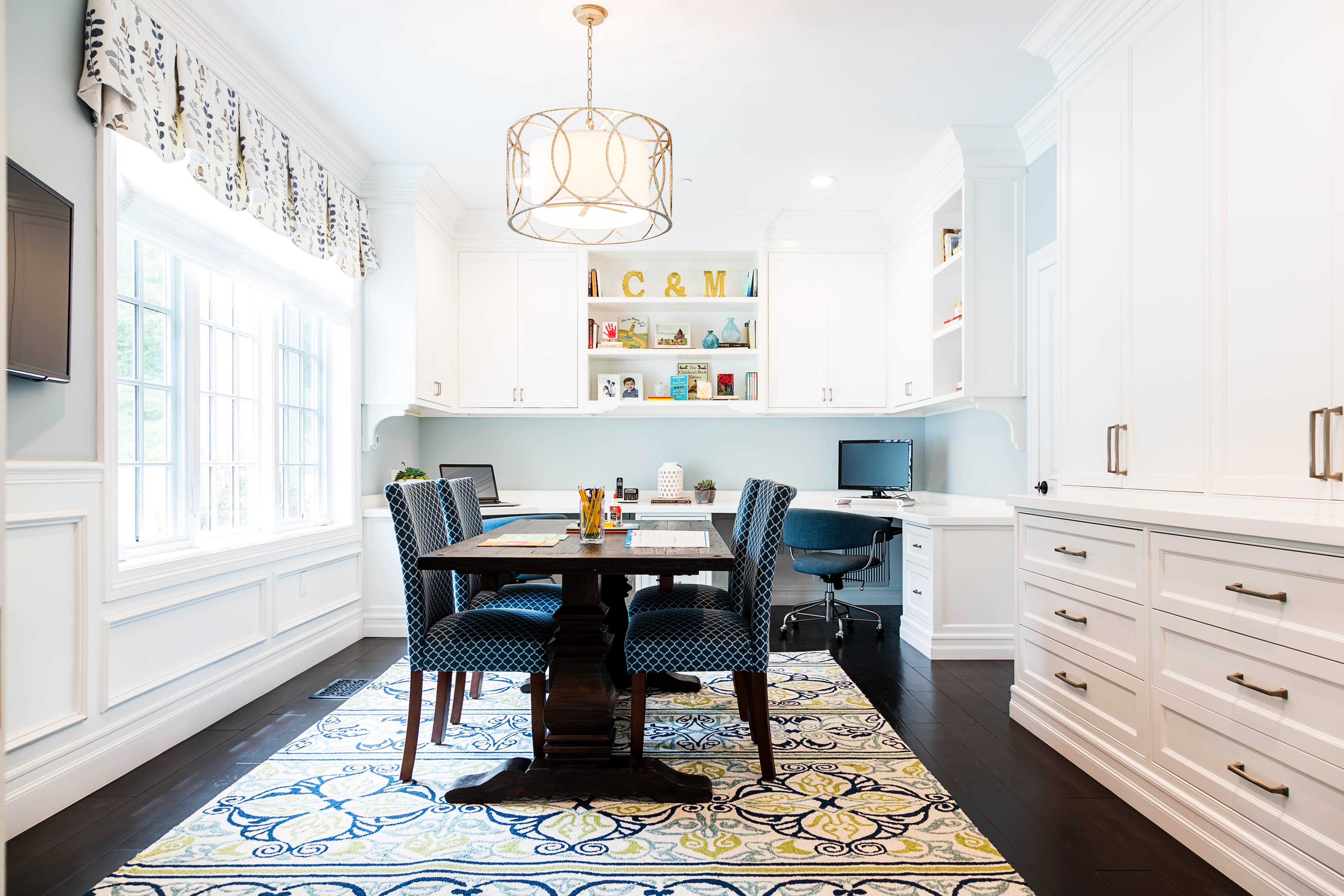 Don't wait until the kids grow up to design your family home with adult furniture. It's like waiting to remodel your master bathroom until just before you sell the house. You're putting off your personal enjoyment for someone else's benefit. The right design and finishes can withstand kids' abuse. In addition, this will help you feel like the grown-up you'd like to be even when your kids are depriving you of sleep and rational thought."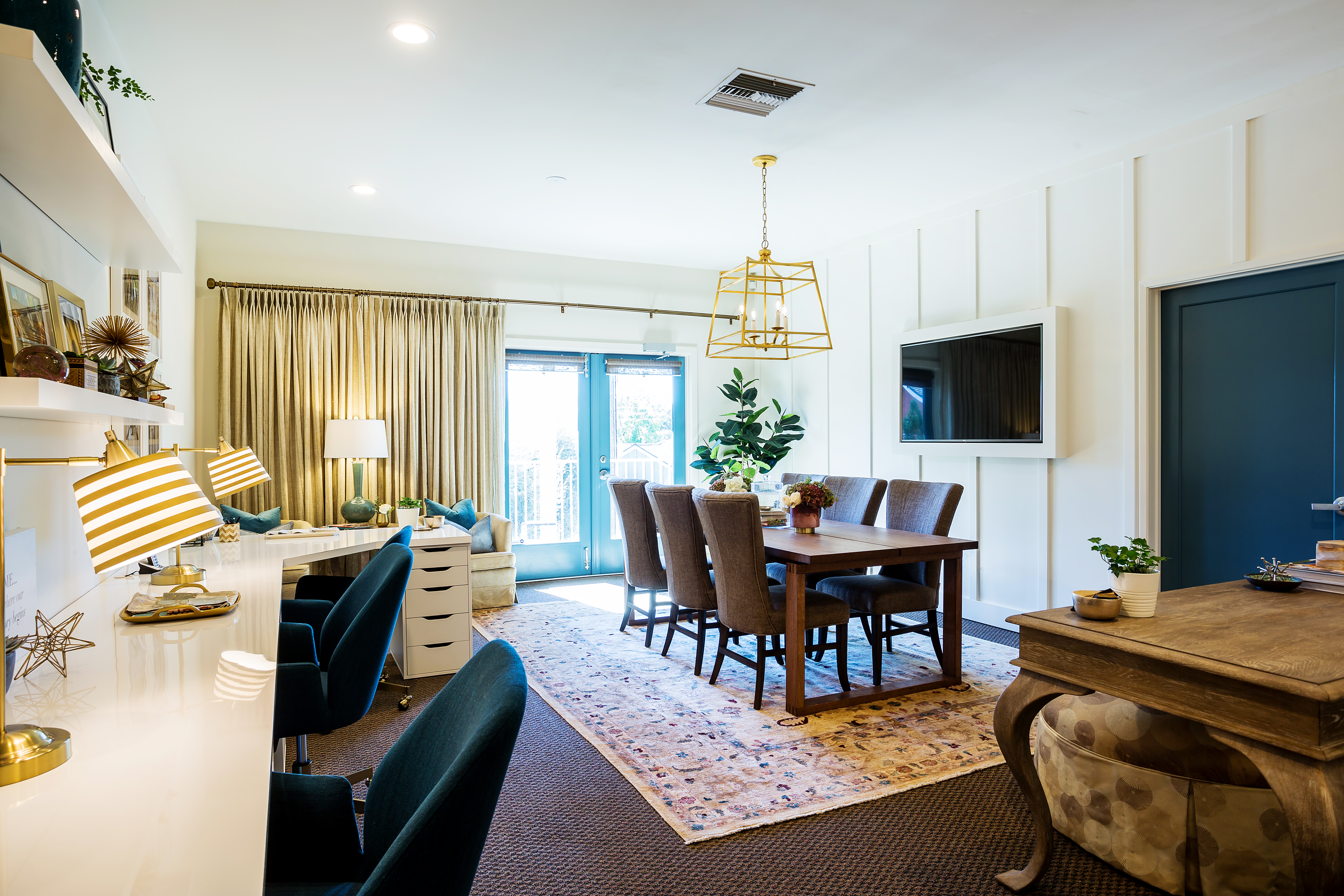 What did you think about these tips for designing the perfect family home?
For more information on Courtney Thomas, visit www.courtneythomasdesign.com.